Heating Services in Midvale
Furnace Experts in West Jordan City
As hot as Utah summers get, the winters are bitterly cold too. The climate is extreme, and it tests even the best heating systems on the market. At Paul Brothers Heating & Air, our technicians have more than 20 years of experience with furnace repair, furnace replacement, and furnace maintenance.
Our technicians are available anytime to provide expert heating services in Midvale, even if it's in the middle of the night or on a holiday! Whether it's frequent cycling, a malfunctioning thermostat, strange noises, cool air blowing, or any other heater problem, we're the team to trust for reliable solutions.
Our Midvale Heating Services
Rely on our licensed HVAC experts for:
We are also experts in furnace installations for new construction, working with both developers and homeowners to ensure the heating equipment is properly designed and installed.
We'll make sure each home ends up with a furnace that is appropriately size, as well as an efficient ductwork system. No matter what brand of furnace is chosen, it will last longer with regular furnace maintenance.
Our heating company provides annual furnace maintenance service to keep heating systems running smoothly all winter long.
---
Get your furnace issues resolved the right way today by calling (385) 376-3255 or sending us a message online. We offer free estimates and second opinions!
---
Need a Second Opinion?
We are happy to provide a FREE second opinion. Give us a call today at (385) 376-3255 for more information.
How Often Should Central Heating Be Serviced?
HVAC experts recommend furnace maintenance once every 12 months. One of the most important reasons for regular servicing is protection against carbon monoxide poisoning.
Furnace Damage & Gas Leaks
Certain types of furnace damage can result in a gas leak. Since gas is odorless and colorless, detecting a gas leak and the presence of carbon monoxide in a home can be extremely difficult.
Having a system checked by a professional at least once annually gives homeowners peace of mind that there's no hazardous situation developing because of a faulty furnace.
The Benefits of Heating System Maintenance
Routine tune-ups are also essential to keep heating systems operating at maximum efficiency.
When the system components are kept clean, lubricated, and in proper working order, the system consumes less energy, thereby saving money on energy bills. Annual maintenance service also helps to protect against frequent repairs and furnace breakdowns on the coldest days.
Our Team Goes Above & Beyond
As a respected HVAC contractor in Midvale, Paul Brothers Heating & Air provides fast, efficient service with a smile to all our local residential and commercial customers.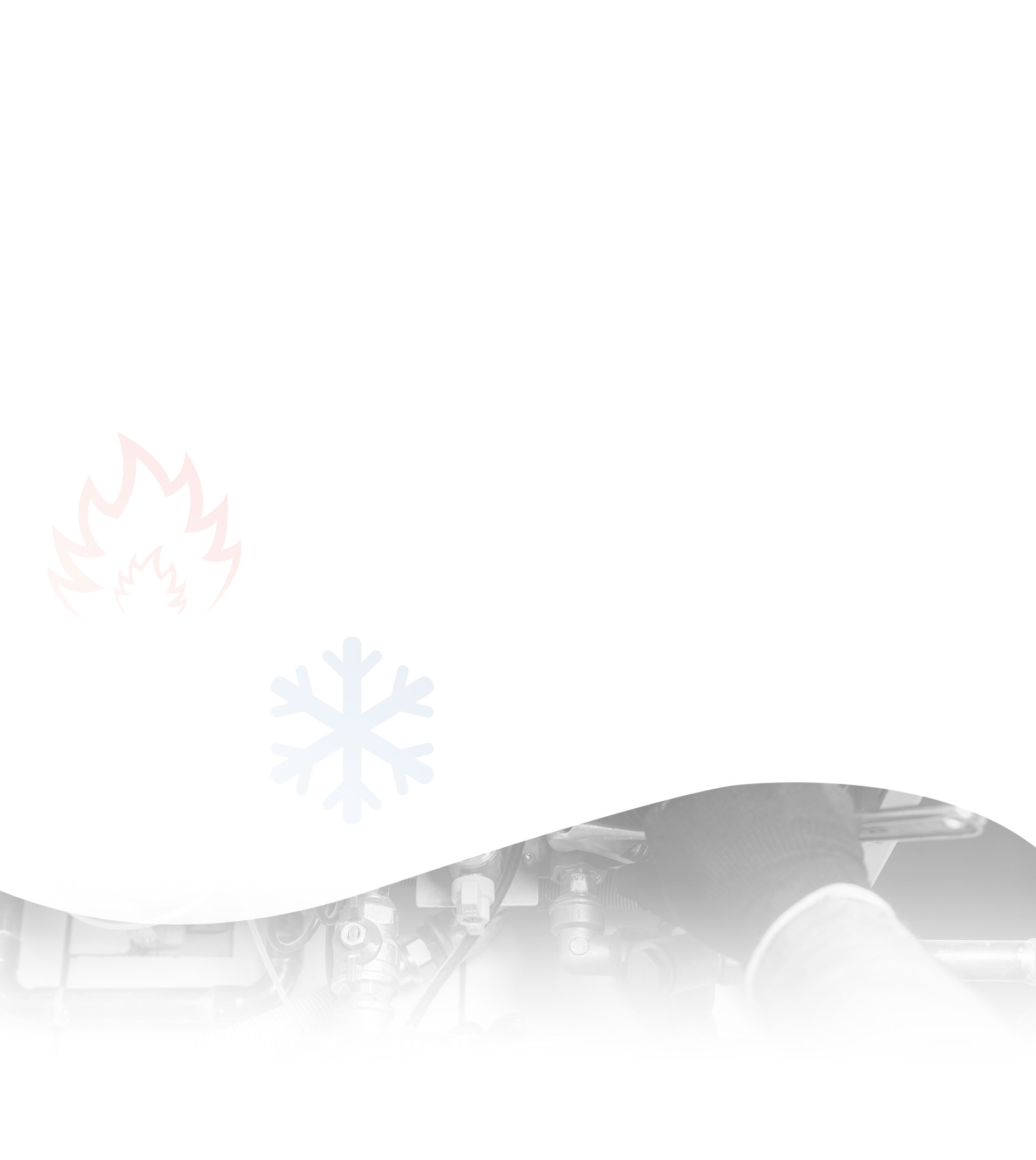 Signs You Need Heater Repair & Replacement
Because of the busyness of life, many people struggle to take care of problematic heating systems until a complete breakdown occurs. As long as the system turns on and produces at least a trickle of warm air, the situation is tolerable. This, however, often results in significantly more damage than if the problem was resolved right away.
There are several warning signs that indicate furnace repair is needed right away, including:
Burner flame is not blue
Heating bills are inexplicably high
Strange noises or smells are coming from the furnace
Thermostat requires constant adjustment
Heater goes on and off too frequently (short cycling)
Indoor air quality has diminished
Thermostat must be set higher than usual
House has uneven temperatures and cold spots
Sometimes furnace replacement is the better choice, even if a system can be repaired. We want our customers to get the most out of the money they spend, and sometimes that means not throwing more money into their old system and instead putting it into furnace replacement.
By installing a new system, residents will enjoy a cozier home and lower electric bills. The system will heat a home more evenly and use less energy to do it. A new, efficient furnace can also improve a home's value.
---
Paul Brothers Heating & Air is the company to trust for quality heating services in Midvale. Call (385) 376-3255 or contact us online for dependable service and upfront pricing!
---